Remember the flu? Yep it's that time of year again. 
It is surprising how quickly fall creeps up on us. Maybe "creeps" isn't the right word. One day we're floating down the bow river and the next day we have our warmer coats on, commenting on how the leaves have started to drop. It really does change overnight in our city. And while we know this happens every year, we still feel a little caught off guard, wanting to hold onto those last bits of summer for as long as we can.
But of course, with the changing temperatures we know we will see a drop of fall leaves, and a spike in people feeling under the weather. The last couple years we have been hyper fixated on one particular thing (I think we all know what we're talking about) but does anyone remember the flu? While arguably closely related, flu strains do differ and it is important to still talk about how to take care of ourselves and discuss getting the annual flu shot this time of year.
The quick facts:
Monday, October 17, 2022. The date the provincially funded flu vaccine is available to all Albertans. Book your appointment now.
High-dose flu shots will be available for those 65 and older
Flu shots and Covid boosters can be done at the same time if you are eligible.
The upcoming fall and winter seasons will be different than the last couple of years. With many of the previous years' restrictions lifted, an uptake in travel, and masks only occasionally seen, it looks to be a different flu season this year. 
If you're curious about numbers, Alberta Health Services provides all the stats from previous flu years. You can check those out here.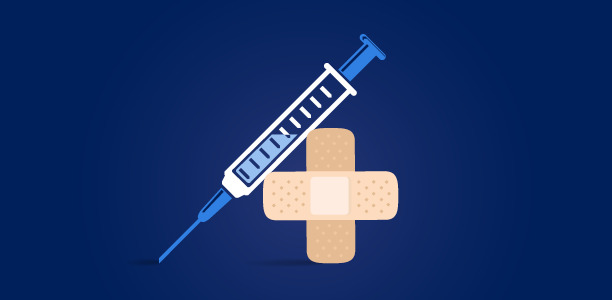 For Calgarians, it is notoriously hard to get adequate levels of Vitamin D, even with a healthy diet. Ask one of our pharmacists for a vitamin D supplement. Adding in a vitamin D supplement helps your respiratory tract and helps protect your lungs against infection.
Eat food that is rich in vitamin C or opt for a supplement. Vitamin C is perhaps one of the most popular immune-boosting supplements available and for good reason. It is a natural antioxidant, and supports immune cell production.
If you have a tickle in your throat, try a lozenge with zinc in it. Zinc has been shown to specifically address respiratory tract infections, shortening their duration.
For any questions you have or if you are needing additional advice, our personal pharmacists will be here for you every step of the way.