Behind the Pharmacy Counter
What do we do behind the counter all day? A closer look into your prescriptions for Pharmacy Appreciation Month.
March is Pharmacy appreciation month. The profession of pharmacy has faced an ever-changing landscape. From traditional apothecaries to now full-scope health centers, your pharmacy can do more for you than you think. Let's take you through a day at the pharmacy to give you an inside look at what we do behind the counter all day and how we fill your prescriptions and provide the best possible healthcare to you, our patients.
What do we do behind the counter all day?
We do it a little differently at The Medicine Shoppe Crowfoot. Our primary focus at our pharmacy is to provide full-scope health care to our patients. We go beyond the medication by providing education, support tools, and a variety of additional health services. If you're interested in learning more about these, check them out on our website here. While it may look like we're on the phone, looking at a computer screen or counting pills all day, there is so much more going into dispensing your medication to you than you think. So, let's walk you through processing your prescription.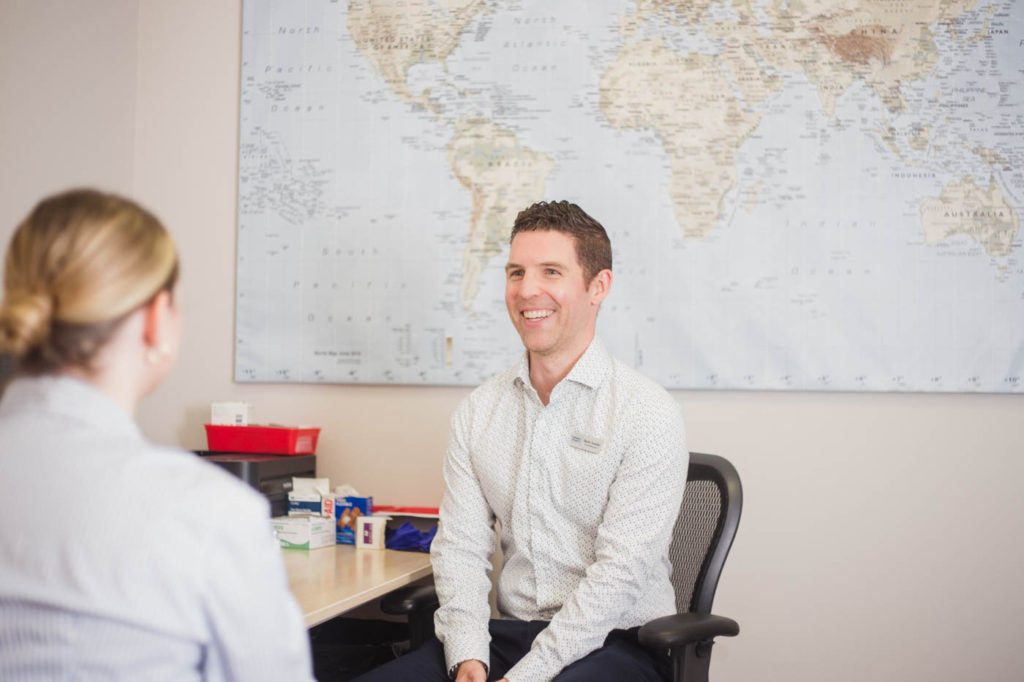 The Pharmacist:
When you come in to drop off a prescription the person you are first going to talk to will be one of our personal pharmacists. They are going to gather all the information they need from you to get your prescription ready. This includes any relevant health information and insurance. They will ask you a few questions about treatment, your discussion with the doctor, and your previous medical history. At this time, the pharmacist will counsel you on how to take your medication and possible side effects and answer any questions you have. From there, the pharmacist will assess what the doctor prescribed for you to make sure the dosing is appropriate and safe. All while doing this, they are also giving advice, building patient relationships, providing vaccinations and test results, and performing medication checks.
The Pharmacy Assistant:
After the pharmacist has completed their assessment, they pass the prescription along to one of our pharmacy assistants. They will collect the medicine and prepare it for dispensing. Once they have completed this they sign off on their work and pass it on to one of our pharmacy technicians.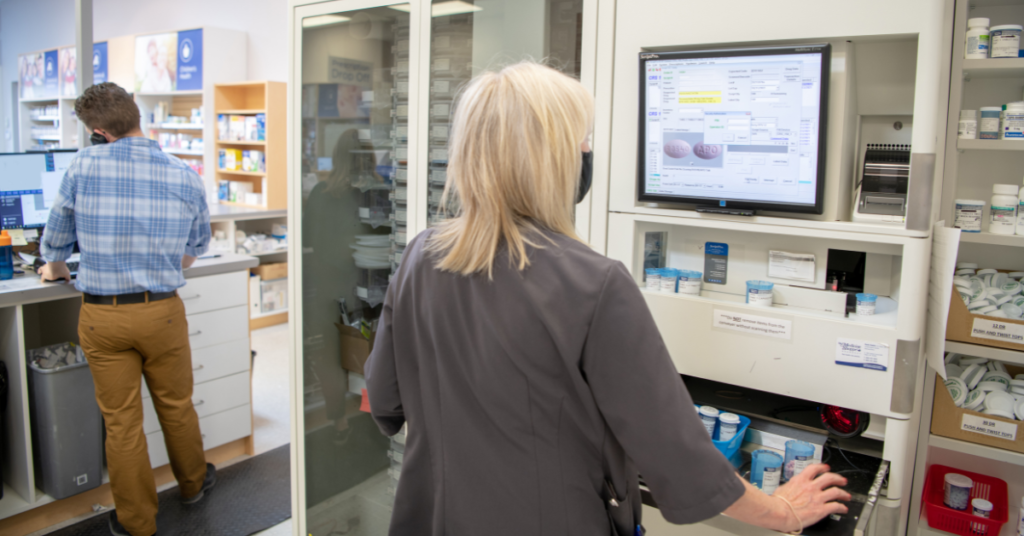 The Pharmacy Technician:
Once the prescription has been assessed and prepared it is now ready for its final check. The pharmacy technician will go over the pharmacist's and assistant's work for one final look to make sure everything is good to go for you.
And there you have it! Your prescription is now in your hands. But our jobs don't stop when you leave. The pharmacy team is your most accessible healthcare team. We are here for anything you may have questions about or need help with. Thank you for helping us celebrate Pharmacy Appreciation Month!
15 Years of Service
The end of February marked a big milestone for our pharmacy. On February 22, 2023 we celebrated our 15-year anniversary! Pharmacist and Owner Randy opened the pharmacy on February 22, 2008 and filled a grand total of four prescriptions all by himself that day. His vision was to provide a comfortable, caring environment to provide exceptional service and healthcare services for those in our community and beyond. Flash forward, we're a team of 20 people and yes… we do a bit more than four prescriptions a day now. Thank you so much to all our patients, whether you've been with us for 15 years or 15 days. Thank you for trusting us with your health and well-being and supporting our local pharmacy.