Diabetes Care Center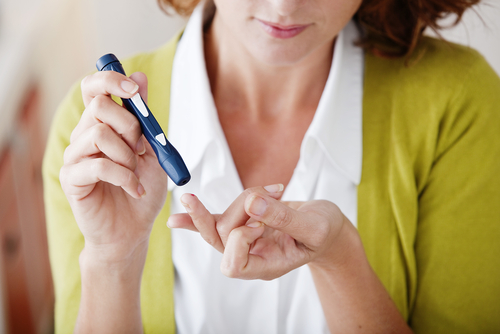 Diabetes can be confusing and stressful and we want to help you get control! Our one-on-one consultations for diabetes focuses on nutrition, lifestyle, medications, and testing your blood sugar. Our Certified Diabetes Educator will provide you with the latest information on diabetic care to help you find ways tobetter manage your diabetes.
Our comprehensive diabetes services are designed to educate you about diabetes and enable you to successfully manage your health. Our educator can help you simplify all the information and help you set goals to manage your care. Our educator is able to adjust your medications, dosages and order lab tests as required and in collaboration with your healthcare team. We want you to control your diabetes and not the other way around.
We provide:
Full blood glucose meter training, advice and troubleshooting including, when to test, what results to look for and what to do when your readings are out of target.
Download your blood glucose meter results and provide you with a printed log book, trend graphs and charts to help you review how well you have been managing your blood sugars.
Nutrition and lifestyle advice. Unsure what to eat and how much? Questions about what types of food or exercise you should be doing? We can provide you with answers to these and other questions as well as eating tips to help manage your diabetes.
Insulin management. We provide training on how to get started with insulin and tips on adjusting your therapy. We can also help you ensure you are on the right insulin for your needs and lifestyle.
Free "sharps" container program. We offer free biohazard containers and disposal. Please ask in-store for details.
We carry special products, resouces and sugar-free/no sugar added products that are helpful in diabetes managment.
Book an appointment today to talk with our Certified Diabetes Educator and let us can give you the confidence and support to live a healthy and active life with diabetes. Book your appointment today.