Personalized Skin Care
When it comes to your skin care routine, one size does not fit all. It can be hard to select the right products based on our skin's needs. Dry skin? Oily skin? Sun damage? Let us help you assess your skin and design a plan to provide you with customized recommendations specific to your skin care needs.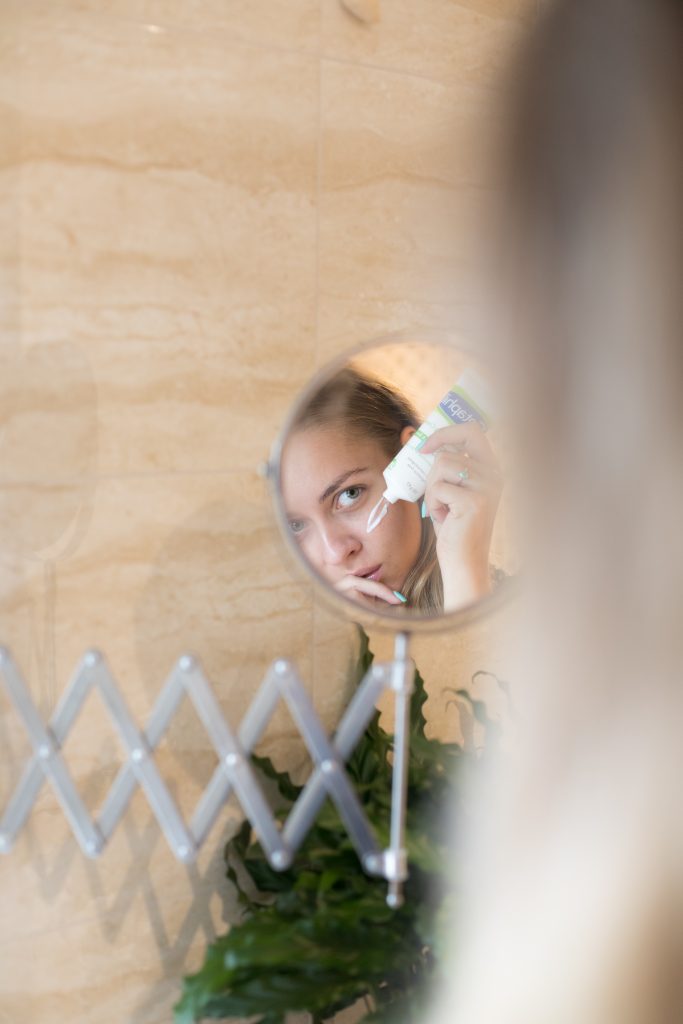 A one-on-one consultation with our skin health consultant includes a full assessment of your skin and 3D surface rendering using our Skin Health Analyzer. Our analyzer measures 8 different skin characteristics: sebum & moisture levels, texture, collagen, sensitivity, pores, and pigmentation.

A personalized report is generated on the assessment, our skin consultant will discuss results and options for a skin care regimen. We create solutions for acne, rosacea, dry skin, fine lines and wrinkles, pigmentation, anti-ageing, sensitive skin, and more. Our Prescribing Pharmacists are available for further your skin analysis and are able to write prescriptions for topical or oral medication if needed. We can help with acne, rosacea and other skin conditions. No need to see a physician!
Not all skin care products are suitable for everyone. We can create specific custom compounded formulas to meet your needs and concerns.

Our exclusive skin care lines include products from:
Blend & Boost: Skin care solutions combine cosmetic active boosters into one dermatologist tested cream formula. Blend & Boost formulas are tailor made to fit your skin concerns, providing an authenticity to personalization. For more information please speak with our skin care consultant.
Chorus Skin Care: Chorus Supernatural is a luxurious line of natural skin-care, body-care and wellness products. Their products are 100% naturally derived and environmentally sourced from British Columbia. They contain no additives, preservatives or harsh chemicals.
Lowen's: Lowen's Natural Skin care is a family-owned and operated skin care company based in Calgary, Alberta. Conceived by a veteran Pharmacist committed to using organic, fair-trade, and/or locally-sourced ingredients, Lowen's creates unique skin care products that are safe, effective, long-lasting, and affordable.
Click here to book your Personalized Skin Care Consultation.

Let's create your unique skin care solution together!